Cosmetic Dentistry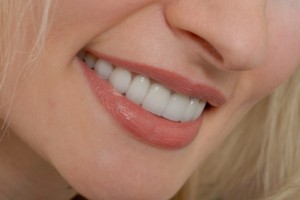 Patients who are unhappy with the cosmetic appearance of their teeth are invited to visit Dr. Nolasco and receive quality cosmetic dentistry to improve their smiles. With the latest advances in cosmetic dentistry, Dr. Nolasco and her experienced team can provide you with the beautiful, straight smile that you've always wanted. Our many cosmetic dental services are designed to give you a radiant smile quickly and affordably.
Our cosmetic dental treatments can:
Replace missing teeth
Change the shape, size, or alignment of certain teeth
Fill in any unwanted spaces between your teeth
Correct or improve your bite
Lighten and brighten yellow or dull teeth
Replace old, ineffective, and unattractive dental treatments
Repair teeth that have become compromised by decay, cracks, chips, or breaks
Modifying your smile is the key to enhancing your appearance. Dr. Nolasco and her team will give you new confidence by providing you with a healthy, beautiful smile. A little change truly can make all the difference in your appearance. To learn more about how we can help you improve your smile, call today and set up your next appointment.