Cleanings, Exams, and X-rays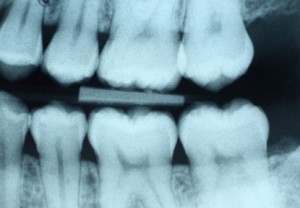 Dental cleanings are different but just as necessary for your overall dental health as your daily home routine of flossing and brushing. During your cleaning, our staff will provide:
Plaque removal to prevent inflammation of the gums and periodontal (gum) disease
Gingivitis prevention by removing any calculus (tartar) that has formed from plaque
Teeth polishing to remove any plaque or stains on your teeth
It is important to have your teeth cleaned regularly. Effective removal of calculus and plaque can only be done by a professional using specialized instruments and ultrasonic tools.
Dental exams are performed at your normal dental check-up appointments. All regular appointments will include:
Examination of diagnostic dental X-rays (radiographs): At your exam, you can expect to receive dental X-rays. Examining these X-rays is absolutely essential to help our staff detect any tumors, bone loss, cysts, or decay. Dental X-rays will also help us to determine the position of your teeth and roots.
Oral cancer screening: Our team will examine your neck, face, tongue, lips, throat, gums, and tissues to discover signs of oral cancer.
Evaluation for gum disease: We check the bone and gums that surround the teeth to help discover any signs of periodontal (gum) disease.
Examination of tooth decay: Using specialized instruments, our staff will examine all of your tooth surfaces for any signs of tooth decay.
Examination of existing dental restorations: We will evaluate your current restorations, including crowns, bridges, fillings, etc., to determine if they are still in good working order or if they need to be replaced.
Schedule your next dental appointment with us soon to receive a comprehensive dental exam. We look forward to helping you maintain your oral health!